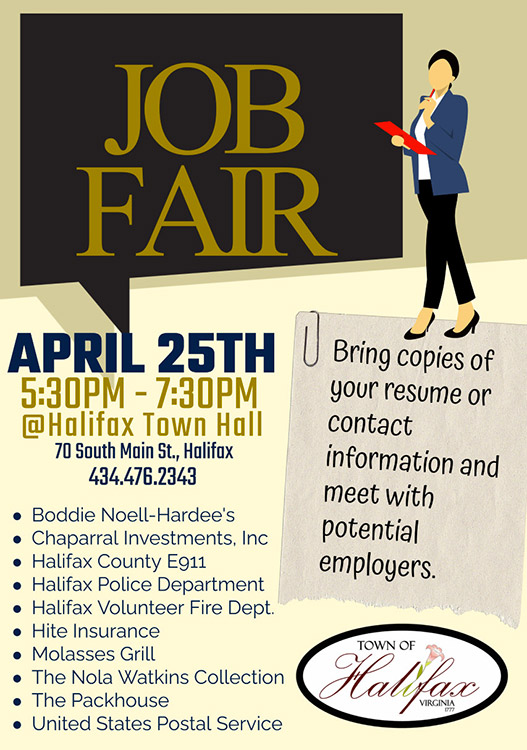 Companies in the Town of Halifax, Virginia, are hiring!
Date: April 25, 2023
Time: 5:30 - 7:30 pm
Location: Town Hall, 70 South Main Street, Halifax, VA 24558
Bring copies of your resume and meet with potential employers:
Boddie Noell-Hardee's
Chaparrel Investments, Inc.
Halifax County E911
Halifax Police Department
Halifax Volunteer Fire Dept.
Hite Insurance
Molasses Grill
The Nola Watkins Collection
The Packhouse
United States Postal Service
Click here or on the image to download a pdf of our flyer.