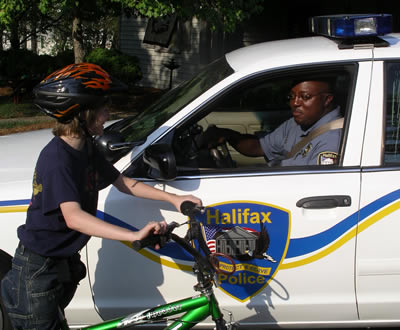 ** Emergency Calls - Dial 911 **
The Halifax Police Department provides courteous and professional law enforcement and public safety services to residents, businesses and visitors in the Town of Halifax.
We keep our community safe with proactive law enforcement of the town ordinances and state criminal and traffic codes. We employ community-oriented policing principles: We want our citizens involved in our law enforcement.
We care about our citizens: We respond not only to traditional calls for police services, but also to the emergency medical calls of those we protect. We work closely with the Halifax Fire Department and the Halifax County Rescue Squad, and with other law enforcement agencies, to meet our common goals and to address fully the emergency needs of our citizens.  The Town of Halifax Police Department's nom-emergency phone # is 434-476-2526.