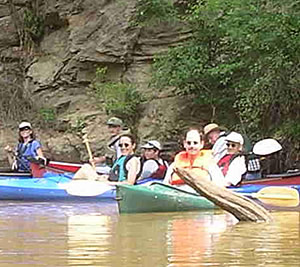 Small Town Charm, Relaxed Rural Retreat, Wired to the World
Located in the southern piedmont of Virginia, this historic county seat Town of Halifax has been admired for its handsome houses, churches, and lush landscaping for over a century. By incorporating fiber optic & wireless broadband technology, continuing a downtown revitalization project, and planning for economic growth in harmony with its natural surroundings, the town is preparing for a sustainable future.
Bounded by the shores of Banister Lake and the lower Banister River and surrounded by farmland and rolling woodlands, Halifax offers residents, businesses, and visitors the charm of a small town and the relaxed atmosphere of a rural retreat.
The Mountain Road Historic District is a tree-shaded road that stretches west from the courthouse square into the countryside. The road was built up slowly so that it now presents a range of buildings from the early 19th century to the present.
Serving as the County Seat since 1777, the Halifax Courthouse Historic District includes the downtown central business district. Though the Town of Halifax only has a population of about 1,300, it has a variety of businesses, including restaurants (fine dining, casual, and fast food), jewelry store, internet service provider, website developer, florists, framing studio, banking, insurance, accounting, real estate, decorative and collectables, tiling, farm supplies, auto repair, convenience stores-gas stations, physician's and veterinarian's offices, and attorneys.
One of the town's newest additions is Convergence Art Guild, an association of local professional artists, writers and performers having an interest in the development of the arts here in Halifax County. Convergence features exhibition space, classrooms and studios which can be rented by working artists; it hosts special events such as classic movie screenings, wine tastings and performance "coffee shops".