3rd Annual Rummage Sale - Donations Needed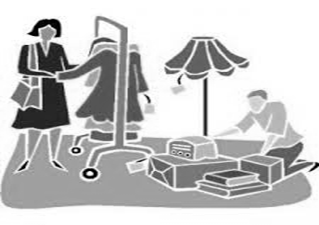 The Town of Halifax Farmers Market is seeking donations for it's 3rd Annual Spring Rummage Sale.  Any items in good condition are appreciated such as toys, books, house hold items, lawn & garden, plants, clothing, furniture and small appliances in working condition, etc..
Proceeds will fund future Town of Halifax Farmers Market sponsored activities as well as continue to provide much needed vendor equipment.
Donations will be accepted at Halifax Town Hall on Monday, Tuesday, Thursday and Friday from 9am-5pm.  For any large items that need to be dropped off at the Farmers Market or for more information please call 434-476-2343.
Donations are tax deductible.  Receipts available upon request.
Rummage Sale will be March 22nd from 8am - 2pm
Donation deadline is March 21st